Pro-tukipiste and Sexpo together with sex and erotic workers participate in Pride Parade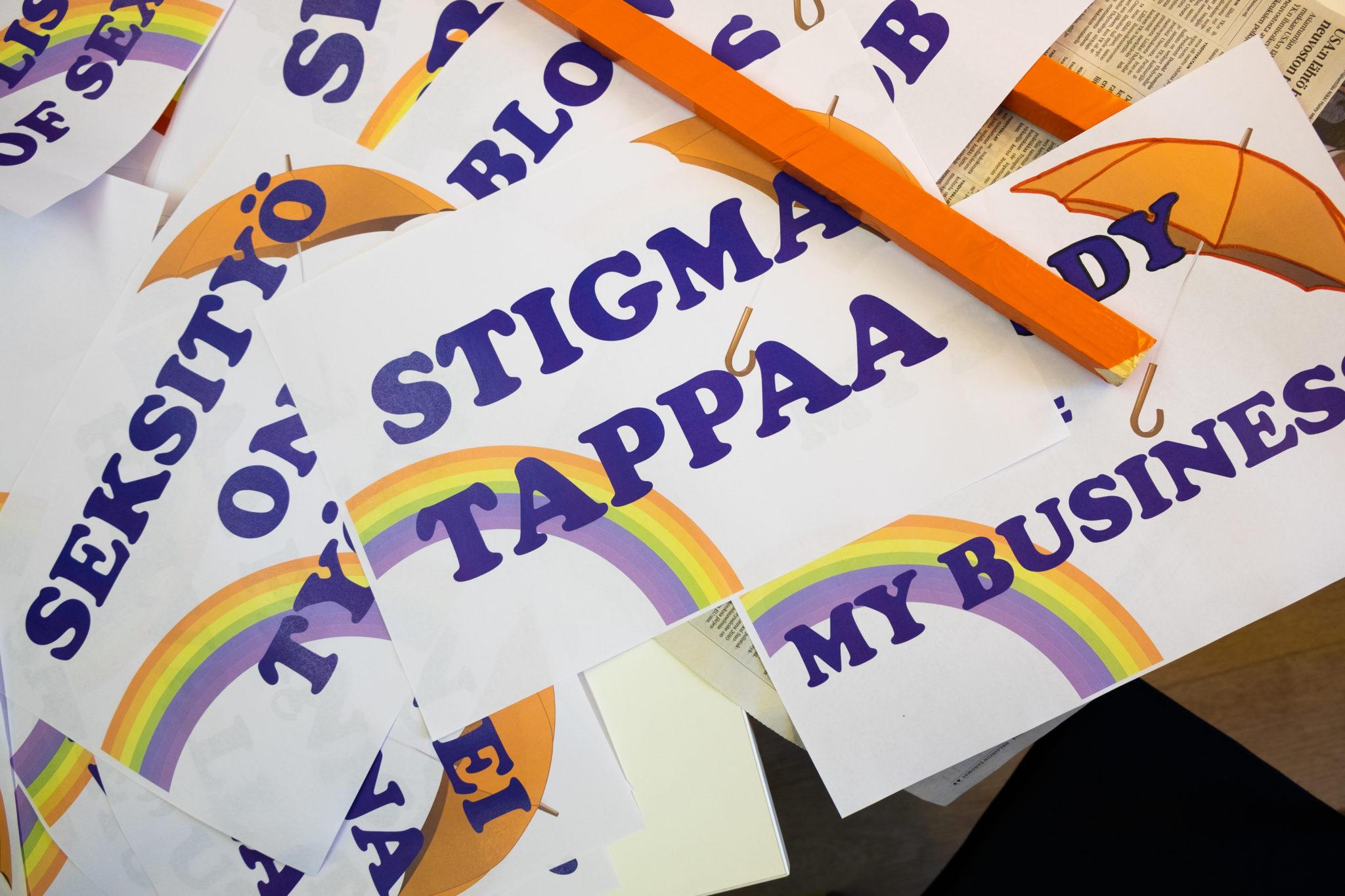 Pro-tukipiste and Sexpo participate, together with sex workers, in the Pride Parade on the 30th of June. Our bloc consist of sex and erotic workers, their customers, friends, family members and other people who want to express their solidarity with people who sell sexual services. You can get equipped for the Parade with sunglasses or wigs, either for your own safety or to indicate that there is still stigma attached to sex and erotic work.
Tiia Forsström, Sexpo's Chairperson, sheds some light on the background of this parade from sex worker's perspective:
"The Pride Parades have been organised in the end of June since the end of 1960's. These parades originated from the riots caused by the police raiding the Stonewall Inn in 1969. Stonewall Inn, located in Greenwich Village in New York, was a popular place not only for sexual and gender minorities but also for sex workers (some of whom also belonged to these minority groups). Due to this fact Stonewall Inn was raided by the police on regular basis. On the 28th of June 1969 people refused to submit to injustices inflicted by the police and started rioting. In the forefront of these riots were two sex workers, Sylvia Rivera and Marsha P. Johnson.
Stonewall riot was an important turning point in the early days of the so called modern Gay movement. However, sex workers, as well as transgender people and partly also women, were, for a long period of time, "cleaned" from the scene.
Participation in the Pride Parade is important in many ways. We show respect to those colleagues who were the first ones who rose against discrimination. We show solidarity to other marginalized and stigmatized groups of people. We tell to LHBTQ communities that we are worthwhile to co-operate with. We tell that there are sexual and gender minorities among us as well.
We who participate in this Parade are privileged. We shall also march for the rights of those, who work in the streets, who do not have adverts in the Internet or safe places to work, who cannot choose their clients, and who are in greater danger of violence. We shall march also for those who would not do sex work if they would have better options."
The Pride Parade will kick off from Senaatintori at 12 am. Welcome to join us to reduce stigma attached to sex work!
For more information on participation in the Pride Parade or other community based activities in Pro-tukipiste Helsinki, you can call Erja +358 40 7250 791 or erja@pro-tukipiste.fi