An outreach social work project starts at Pro-tukipiste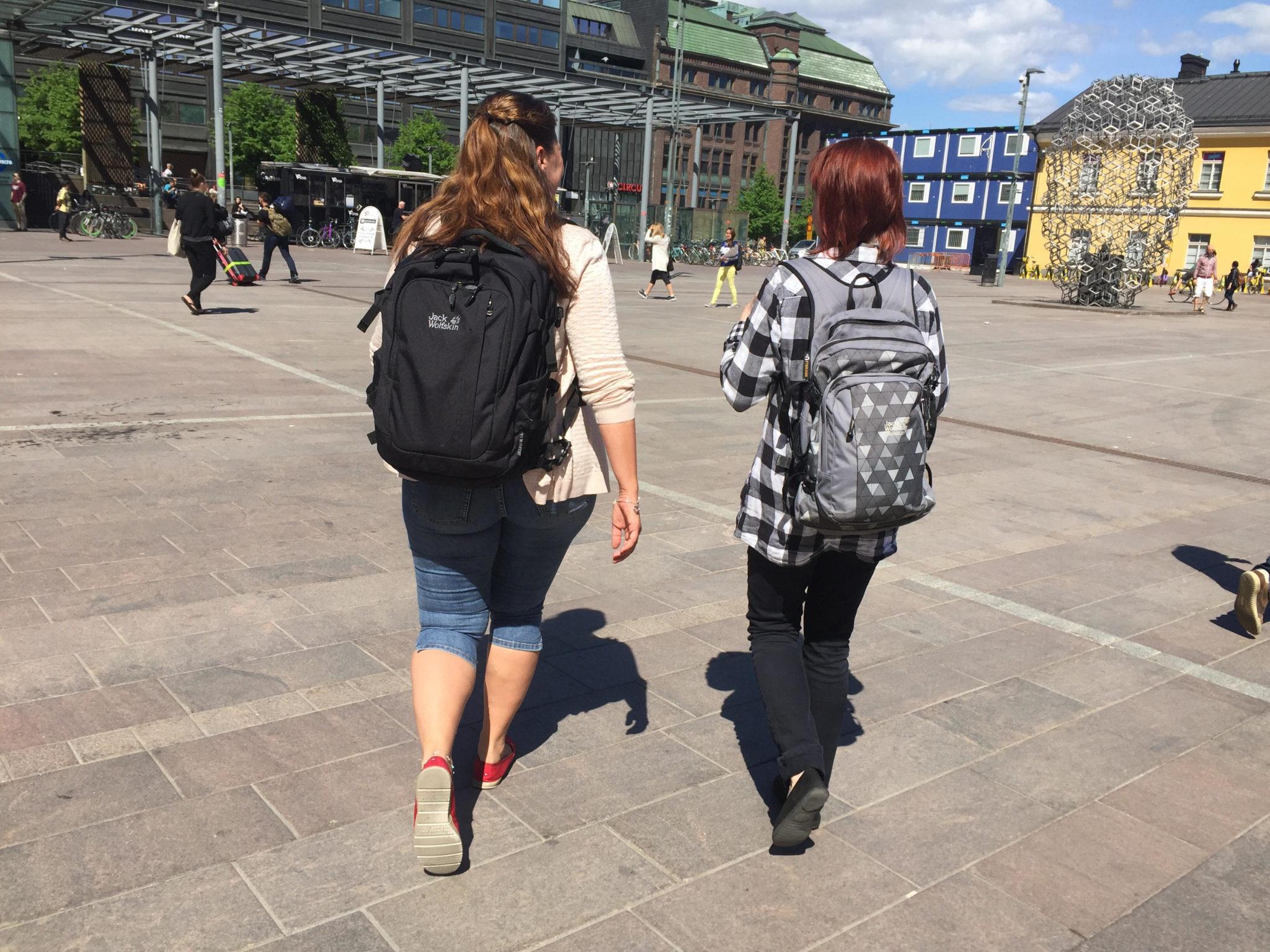 Prop Up! 7 + 1 questions about the new outreach project (2018-2020)
1. What is Prop Up?
Prop Up is an outreach project. Тhe project's employees started working for Prop Up in late spring 2018. Prop Up can be described as pop up work made by Pro-tukipiste. This means that the work is done in a new, spontaneous way in different places than before. Prop Up is different from traditional outreach work that is usually done long term and in the same environment. Now support and advice is given in a new way throughout the whole country!
2. What does Prop Up do?
Prop Up offers support and advice for people who work in the sex and erotic industry or who are victims of trafficking. The services are anonymous, free of charge and confidential. They are meant for all genders and nationalities. People will not be asked what their names are within the project. The project workers answer questions about health, work-related safety issues, income, housing and all kinds of other questions people want to find answers for.
3. Why is there a need for a new kind of project?
The current outreach work does not reach all people in need of support. For example, people who are victims of trafficking are often left without support services. The idea behind Prop Up is to offer more equal access to support services in the whole country and reach out to people who are not in contact with support services. Now the support comes to them.
4. Where does Prop Up work?
Prop Up works nationwide. This means that the project workers can go wherever low-threshold social services are needed. Not even Lapland is too far! Before Prop Up arrives to a destination, the workers have already contacted local cooperation partners, through which help can be provided after the visit. Prop Up also works online and project workers can be contacted by calling, emailing or through the Pro-tukipiste chat-service.
5. Who are the employees?
Social instructors Anna and Taina are Prop Up employees. The workers use Finnish, English and Russian as their working languages. Their work units are in Helsinki and Turku. They travel as a work pair to different localities where support is needed. A client who has invited Prop Up over can also work in partnership together with Prop Up employees.
6. What kind of questions can you ask the Prop Up employees?
It could be anything! The questions can relate to work in the sex and erotic industry, residence permits, family-life or education. Often people start with a concrete question that can reveal a more complex unsolved issue that needs to be addressed. It is important that as many people as possible get information about their rights, obligations and benefits. Also authorities and third sector employees can contact Prop Up if they meet sex workers through their work and need consultation.
7. What do Prop Up employees carry in their backpacks?
Prop Up employees carry big backpacks whilst in the "field". They carry safer-sex materials like condoms and lubricants and brochures with information about safer sex work in different languages. They also give out clean needles and syringes.
8. What is the main message Prop Up wants to give out?
Invite Prop up for a visit! The best and most reliable information often comes from clients themselves. Contact us if you know that support is needed in your community. Let's figure out answers to your questions together!
More information:
Social instructor Taina
+358 400 560 735
taina @ pro-tukipiste.fi
Social instructor Anna (from 26th of August 2019)
+358 40 702 1551
anna.ruuska@pro-tukipiste.fi