Pro-tukipiste's services are for anyone who sells sexual services or works in the erotic industry
The services and activities of Pro-tukipiste are open to anyone who works in the sex and erotic industry, regardless of their current situation, background, age, gender or sexual orientation. Our work is based on personal autonomy: each individual knows best what their personal needs are and what kind of support they find useful. Our advocacy aims to make sure that nobody is treated unequally because of how they make a living. Our anti-trafficking work aims to protect the rights of people who work in the sex or erotic industry and who are victims of trafficking in human beings or other serious crimes.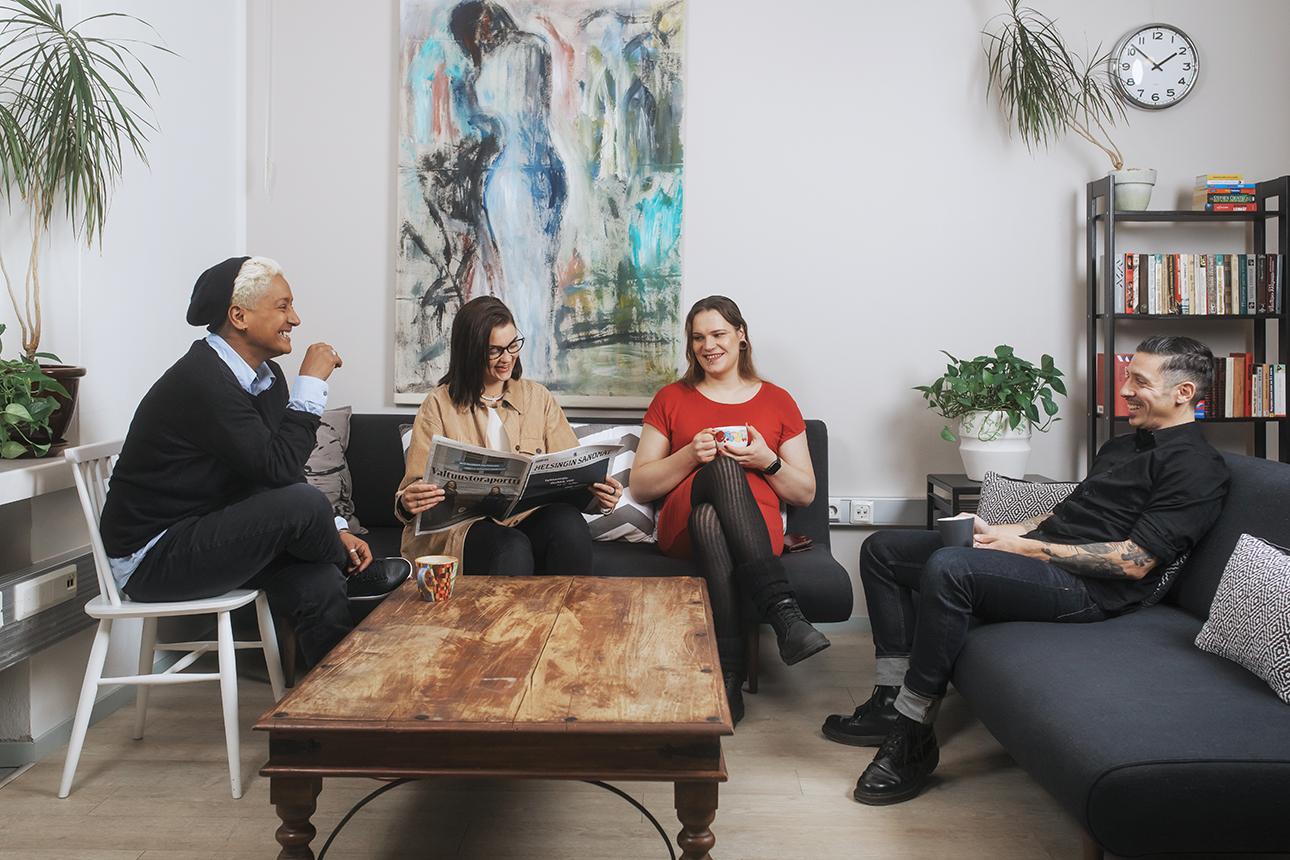 I like it how the group in Discord has given me the opportunity to form networks with new colleagues across Finland, which would probably not have been possible otherwise. It's always a joy to also notice that you're not alone with the thoughts and experiences you have in the sex and erotic industry. The thought of having your own crowd where you can be yourself is heart-warming!
– Online group visitor
Follow us on social media!